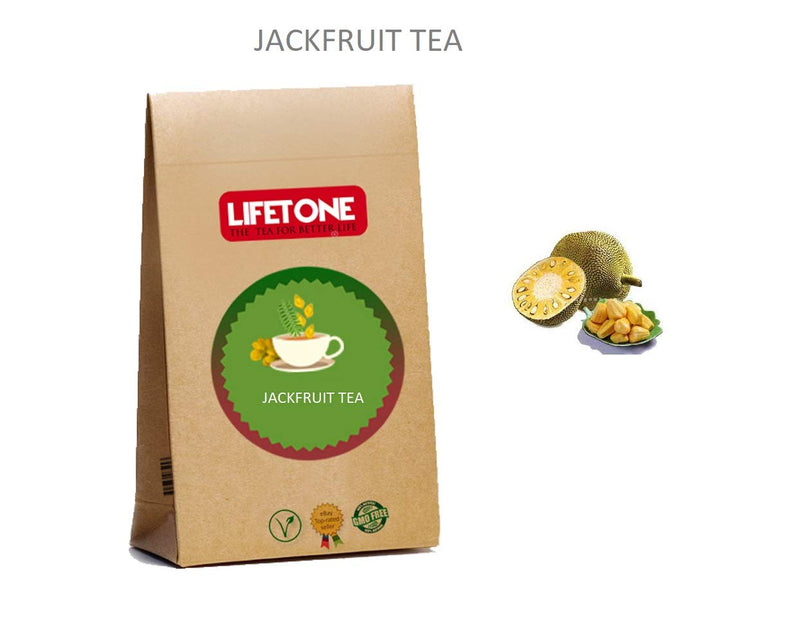 Jackfruit is an exotic fruit grown in tropical regions ofthe world. It is native to Jaffna - Northern part of Sri Lanka. It is part ofthe Moraceae plant family, which also includes fig, mulberry and breadfruit.Jackfruit has a spiky outer skin and is yellow in colour.Jackfruit has a subtlesweet and fruity flavour.
Jackfruit is rich in several types of antioxidants, whichare likely responsible for the majority of its health benefits.
Benefits: Immune health, Healthy blood sugar, Healthy skin,Detox
Possible Green LTD -UK has brought close to you another wonderful natural healing herb with thebrand name Lifetone Guava Leave Tea to help promote healthy living and leaveyou with a refreshing feel when consumed.
Ingredient: 100% Sweet jackfruit  
Processing: Possible Green LTD -UK  has brought close to you another wonderfulnatural healing herb with the brand name Lifetone Guava Leave Tea to helppromote healthy living and leave you with a refreshing feel when consumed.
Direction: Place a tea bag in your cup,. Bring water to arolling boil and immediately pour over your tea bag, Steep for a good 3 to 5minutes, add a spoon of lime jus if needed.
Order and Shipping Confirmation
You will receive an email confirmation once your order has been successfully placed–it will include your order number and shipping method. Please make sure your shipping address is correct as we are unable to redirect goods once they are on route to you. Orders can take up to 2 business days to be processed and shipped. Once your order is prepared for shipment you will receive a shipping confirmation email with your tracking information. Please note that monogrammed items take up to four weeks to ship, no matter what shipment type is chosen. Please also note that in some cases, your order may arrive in multiple shipments (i.e., in the case of pre-order, backorder, and monogrammed/personalized items).
Where We Ship
We currently ship to U.S. addresses including Alaska, Hawaii and U.S. Territories. We do not ship to PO Boxes/APO/FPO addresses. We now ship to Canada, the United Kingdom, France, Germany and Italy and we are working on expanding to other countries soon. Please note, not all items can ship to all countries. Non-US shipping eligibility is indicated on the item detail page. Thank you so much for your patience as we expand our international presence.