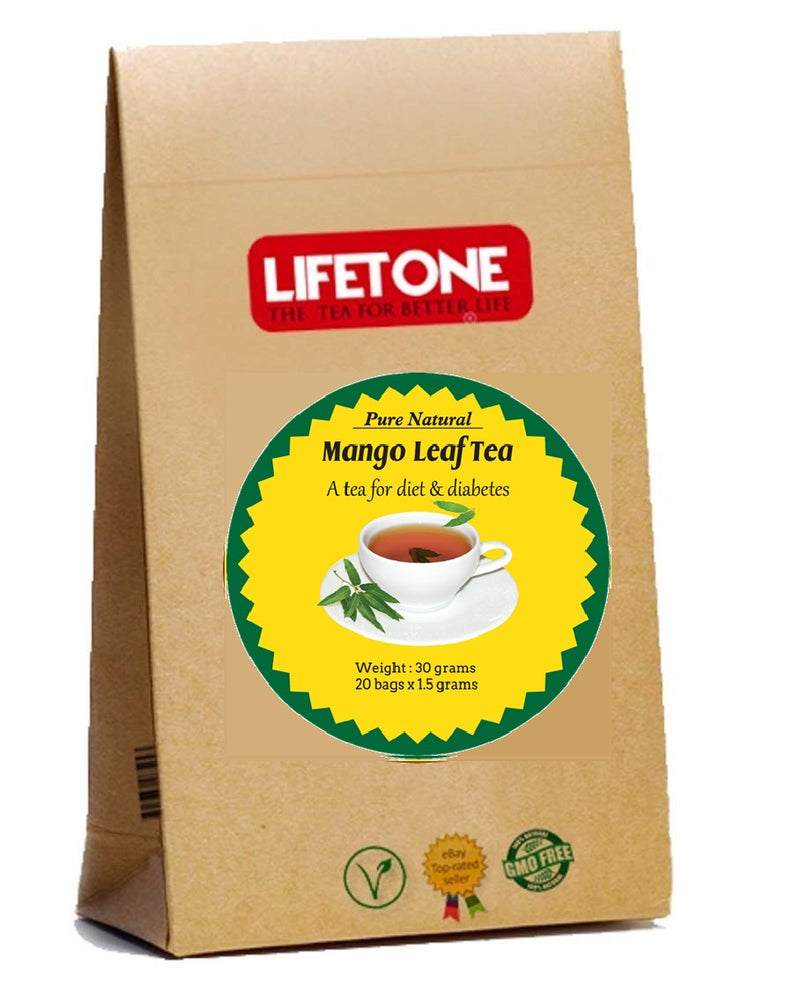 HERBAL TEA
Mango Leaf Herbal Tea: Enhances Immunity (20 teabags, 40 g)
In stock
Lifetone Tea
LN010617MAP1
Mango Leaf Tea : Enhances Immunity
Everyone's enjoyed a cold mango smoothie on a hot summer day. But did you know that mango leaves are rich in nutrients, too?
Mango leaves have powerful antioxidant properties, and are high in flavonoids. The anti-inflammatory and anti-viral mango leaf tea which we craft from these leaves will improve your overall health when enjoyed daily.    
Ingredients:  100% Pure Mango Leaves 
Usage: Maximum 2  teabags per day. Consume morning and night for maximum benefits.
Processing:  
We employ a microbiologist and an herbalist to assist in determining the nutritional value of all of our teas, and to ensure quality. Once harvested the mango leaves, we dry in low temperatures, then cut them and prepare in small pouches containing 2 grams of mango tea leaves each. Each box or bag ordered from Lifetone contains 20 small pouches. All of our teas are 100% natural, free of any artificial or chemical ingredients or contaminants
Packaging: 
The Mango leaf tea is neatly packaged in 20 tea bags and arranged in our branded pouches ready for drinking to promote healthy living in you. We make all our pouches with food grade, unbleached and recyclable papers to ensure environment and food safety.
Shipping: Orders placed prior to 11 am will be dispatched on the same day. UK orders will be sent via Royal Mail 1st class post.
Order and Shipping Confirmation
You will receive an email confirmation once your order has been successfully placed–it will include your order number and shipping method. Please make sure your shipping address is correct as we are unable to redirect goods once they are on route to you. Orders can take up to 2 business days to be processed and shipped. Once your order is prepared for shipment you will receive a shipping confirmation email with your tracking information. Please note that monogrammed items take up to four weeks to ship, no matter what shipment type is chosen. Please also note that in some cases, your order may arrive in multiple shipments (i.e., in the case of pre-order, backorder, and monogrammed/personalized items).
Where We Ship
We currently ship to U.S. addresses including Alaska, Hawaii and U.S. Territories. We do not ship to PO Boxes/APO/FPO addresses. We now ship to Canada, the United Kingdom, France, Germany and Italy and we are working on expanding to other countries soon. Please note, not all items can ship to all countries. Non-US shipping eligibility is indicated on the item detail page. Thank you so much for your patience as we expand our international presence.